I want to immerse in this topic once again. !
Previous post is here
.
There is NO perfect relationship, friendship or association in this world. Compromises and trade-offs are always there to strike any deal such that both parties benefit from it. You compromise a lot of your ego, sometimes even your self-respect, to get your dream job and stay at it- just like showbiz people, cricketers, and other celebrities pay for their fame. So why do people feel that any relationship in which there is a compromise is below par?
Actually people really start thinking that a relationship is 'perfect'especially in the beginning when the sparks are flying at full pace and love is at its peak. But as soon as the trial period of 3 months expires the faults become evident. It is then that people find their dreams shattered and feel ditched. Sometimes both parties get hurt just because of Ego wars. Even though heart break is difficult to counter in any situation, in an open relationship it's still easy to walk out, but what happens if you are bound for life as in a husband and wife's relationship?
If you have made up your mind that you won't compromise then you would feel suffocated every day. In my opinion it's always about 'Compromise' that makes you sail smoothly through a relationship journey, but you HAVE TO make up your mind about it. It's about appreciating the differences and living them up. No matter how much you feel (with time) that it would have been heavenly if your better half had similar interests and tastes as yours, it's practically just as boring to converse on similar things as it is irritating to listen to opposing ideas (from your partner of heterogeneous interests) all the times. Doing similar acts, and thinking alike means you would behave same in all situations- even in crisis. For example if both of you have a short temper and are egoistic your relationship is gonna fall prey to the first strike of lightning because neither party will bow down.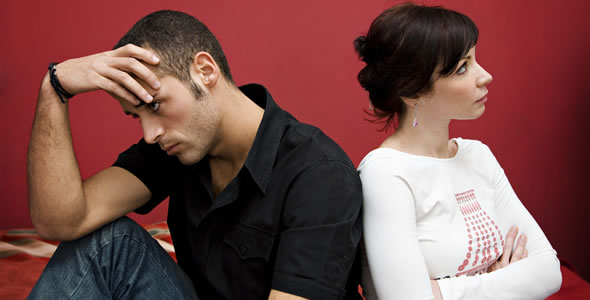 Similarly, if both of you have
SAME
ideas about enjoyment, thrills, dine-outs and how to spend night time, there won't be much fun if you do the same routine month after month. Some fresh ideas would always add spice to the plate and that can only be if
one of you is more outgoing and adventurous than the other.
If from the beginning you are similar to the core you would seriously get bored of each other, there won't be any arguments and certainly no kiss and makeup. Life would be so mundane. Once again I think that 2 people who are outgoing would also be counter-productive to each other's ideas. It's obvious that if a couple is totally good or totally evil they will either bore or kill each other -respectively.
So all of you out there who think having a perfect relationship means 'being similar', think again of what you are asking. When two personalities are different and bound to live their life together its always better that differences- sometimes glaring, stark ones- are there so you discover each other month after month, year after year and revel in the warmth of the new sunshine throughout your life
J